CULTURAL AND ARTISTIC EVENTS
Ahlan wa-sahlan ! Beit Faris wa Lucia welcomes various cultural and artistic programs promoting human values, natural environment and social development. We collaborate with various local institutions like the Centre International des Sciences Humaines, CAP sur Jbeil, etc…
Please stay tuned with us.
Byblos is one of the strongest symbols of coexistence in Lebanon. Beit Faris wa Lucia cultivates this tradition and welcomes creative workshops, literary meetings and artistic exhibitions. We welcome writers, artists, musicians, thinkers, and learners. Our latest events include: Antoine Boulad Writing Workshops, and La Rencontre du Court Métrage Libanais.
Where wine flows, stories follow. Beit Faris wa Lucia is happy to host wine tastings from the local vineyards of Byblos and Batroun regions. Bring your friends and taste every note the best Lebanese wine has to offer. Previous tastings have included Les Vignes du Marje, an exquisite Lebanese wine with international reviews.
As committed supporters of the arts, Beit Faris wa Lucia welcomes artists to exhibit their work, host workshops, or lead art discussions.
Music, the "médecine de l'âme" ! Beit Faris wa Lucia welcomes all kinds of live musical performances in "jnaynet al-beit", modern and traditional, western and oriental. Artists that have performed at our home include: Umm Kalthum and the 'Ud, with Daleen (during wine tasting) ; Frida To The Soul (guitare and singing) ; 'Ud Bala Hudud (Samir Nasreddine).
Guests that already booked their stay on the day of the event can enjoy the evening without an entrance fee.
Our bar would be open for the night.  Additionally, we offer Manakich on Sajj. Join us for a delightful evening of food and drinks.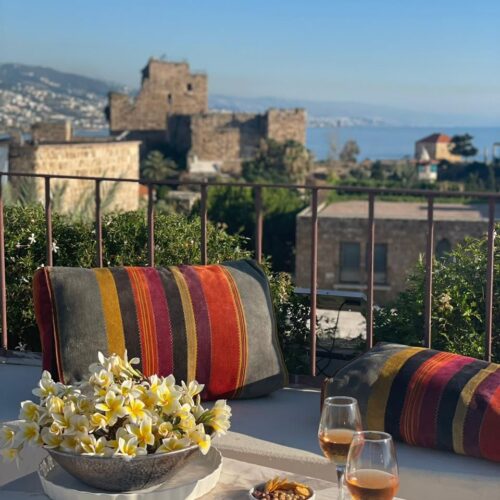 Whether it's a family reunion, a milestone birthday, or a corporate event, our lush garden and rooftop oasis provide the perfect backdrop for your festivities as exclusive venues for your gatherings when you have more than 20 people in your party.
Our dedicated events team is here to assist you from catering to decor, ensuring every detail is tailored to your desires.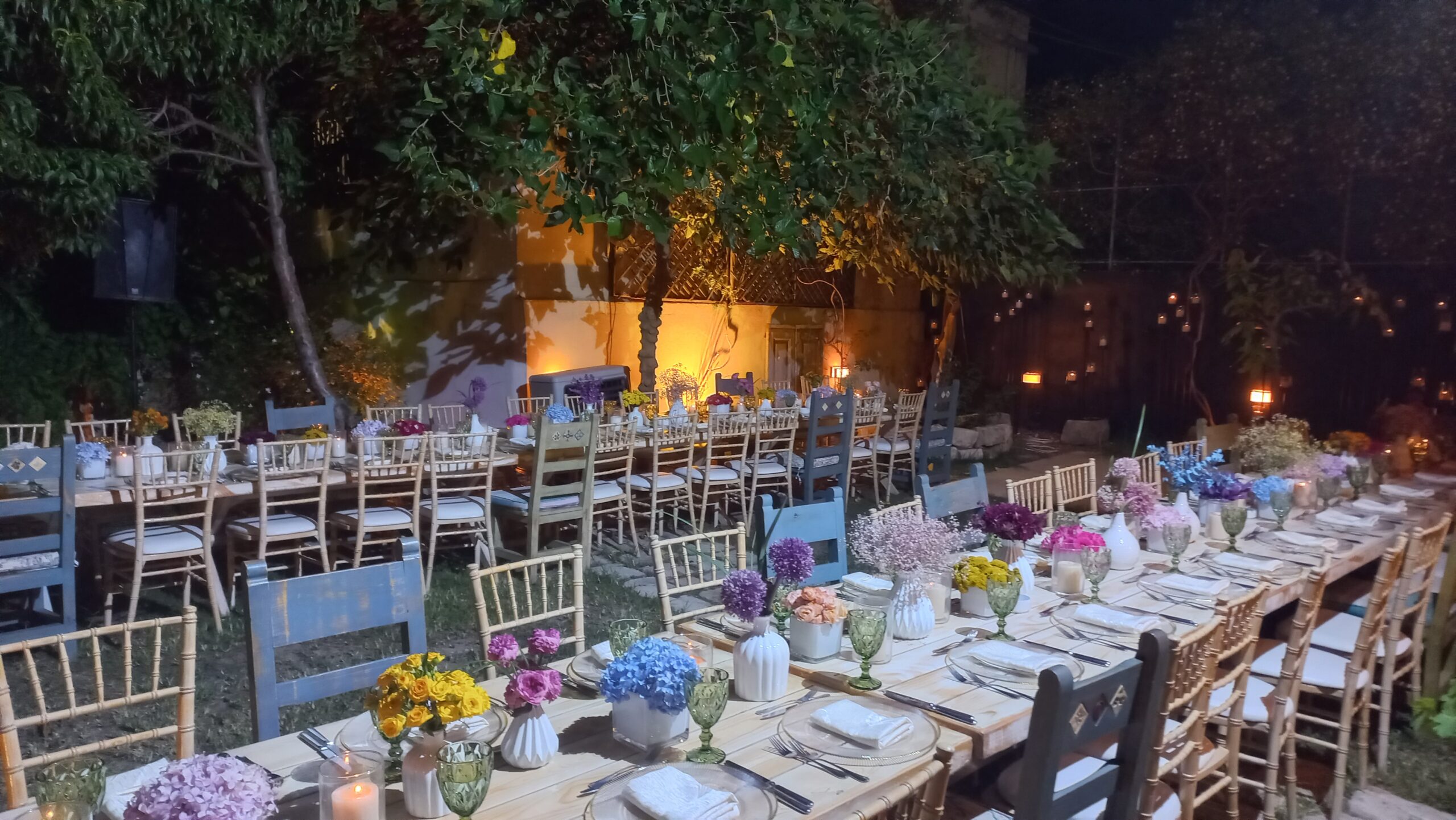 We are delighted to offer our entire house as an enchanting backdrop for your special moments. Whether you're planning an intimate wedding with around 100 cherished guests or seeking a captivating location for a photoshoot, our guesthouse can be exclusively yours. Our charming rooms and picturesque surroundings provide a romantic and timeless atmosphere that's perfect for celebrating. Our dedicated events team is here to help you plan and customize every aspect of your special day or photoshoot (catering, decor, dj, etc)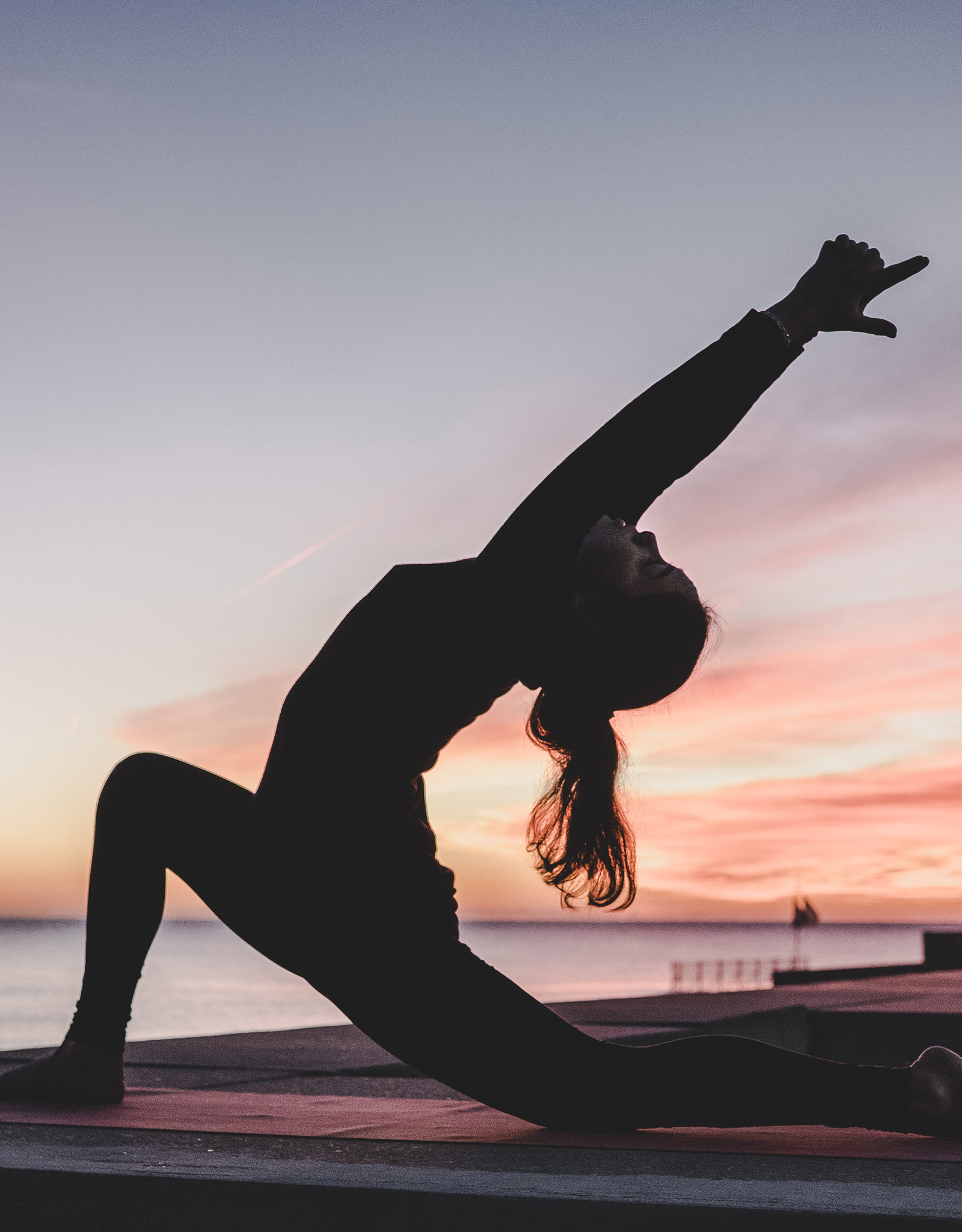 Greet the new day from Beit Faris wa Lucia roof top. It is the best place for doing the sun salutations.
Yoga classes will be announced soon, keep in contact with us ! 
Byblos, near Hawaï Restaurant, same entry as the UNESCO centre
Located within the heart of Byblos old city, Beit Faris wa Lucia is a gem of a guesthouse !